Barrington Salmon has been writing professionally in the United States, Ethiopia, the US Virgin Islands and elsewhere for more than 25 years. Barrington has written for publications as varied as Voice of America, BET.com, The Washington Times, Convergence and Diverse Issues in Education, ACUMEN Magazine and the Washington Times. He writes for several newspapers and publications including The Final Call, The Washington Informer, Black Press USA and Trice Edney Newswire. One of the highlights of his writing career was serving as Mayor Marion S. Barry's speechwriter for about three years. His website is BarringtonSalmonWrites.com and Barrington is on social media, including Twitter and Facebook.
Baltimore Police Commissioner, Experts and Residents Tackle Reform of Troubled Department
By Barrington M. Salmon
For more than 50 years, the Baltimore Police Department has earned the reputation as a tough, bruising department that leveled most of its rough treatment and casual cruelty on the
Charmed City's Black residents. 
African American residents in their 60s and others in their 30s speak of the brutality visited on them by a police force many came to despise and distrust. They spoke of harassment, beatings, detainment and arrests at the whim of the officers, as well as their anger and frustration of having no public official to turn to to force rogue officers to comply with the law and treat Black people humanely.
The Rev. Graylan Hagler, who was born and grew up in Baltimore, recalls the way Black residents were treated.
"I've been hearing some stuff (about the changes) on the periphery," he said. "Historically, the police department was used to enforce segregation even after the Civil Rights Act. We couldn't go into certain neighborhoods so they pulled you over on "a routine check."
Rev. Hagler said his father bought a Lincoln Continental in the late 1960s and he was pulled over regularly. It was also well known in the black community that initiation for white officers was to snatch a Black person off the street and beat them.
"That was the 'Blue Code.' Everyone in the department had to have blood on their hands," said Rev. Hagler, a veteran Civil Rights and social justice veteran and senior pastor of Plymouth Congregational Church. "There's always been this really hostile relationship, especially with poor black communities. You saw it with Freddie Gray. There's a high crime rate because the police isn't engaged, and the city is not engaged with the community either."
Yet, one particular response by recently appointed Police Commissioner Michael Harrison surprised a number of people and held out hope that the department may actually be on the cusp of change. Media reports indicate that Sgt Ethan Newberg, a 24-year veteran, was running a warrant check when a man passing by criticized him for placing the suspect on a wet street and walked away. Sgt. Newberg chased him down, grabbed him, tackled him, handcuffed him and arrested him. The sergeant filed a report saying that the passerby "challenged him and become combative and aggressive." However, after department officials reviewed Sgt. Newberg's footage from his body camera, the real story came out.
"From what I saw, he did nothing to provoke Sgt. Newberg, whose actions weren't just wrong but deeply disturbing and illegal," said Police Commissioner Michael Harrison in a press conference announcing charges against Sgt. Newberg. "I don't know how something like this would have been handled in the past, but I knew as soon as I saw this video, I know how I'd be handling it."
Sgt. Newberg, the second highest paid city employee in 2018, was arrested on June 6, charged with false imprisonment, misconduct and second-degree assault and suspended without pay.
Former Seattle Police Chief Norm Stamper said he was heartened by Commissioner Harrison's decisive action.
"Given its institutional history, that the Baltimore Police Commissioner moved so quickly, and so decisively is a very positive sign," Chief Stamper told The Final Call. "Let's hope that as the story unfolds further we'll learn that at least some of Newberg's superiors and/or peers had also come forward with their own observations of his conduct, past and present."
"This is an example of major systemic (and workplace culture) failure," Chief Stamper continued. "Supervisors (and peers) have a responsibility to blow the whistle on alleged wrongdoing of the type you describe. And the department (or, preferably, an independent investigative body) has an obligation to conduct timely, accurate, and thorough investigations into all instances of alleged misconduct. Failure to do so, sends a message throughout the cop culture: brutality, bigotry, corruption will be excused. It sounds like Newberg's bosses (and peers) did him no favor by not holding him to account long ago. Although, of course, he had an obligation to conduct himself with dignity, respect, and self-discipline."
Wake Forest Law School Prof. Kami Chavis said Commissioner Harrison's decision was unexpected.
"Wow!!" she exclaimed. "A little justice. When anyone performs a criminal act, he or she should be punished. To have trust for police officers, violence should not go unpunished. You cannot have people operating above the law. This is a very important step."
"No longer can an officer tell a different story," added Prof. Chavis, Associate Provost for Academic Initiatives and director of the Criminal Justice Program. "The officer committed an  egregious act and then lied. It almost tells us a little bit about the morality of some of the officers. We have so long operated in this type of culture in Baltimore where this type of behavior was commonplace."
Critics of the department and officers behavior would find a great deal with which to agree with Prof. Chavis.
The department has lurched from crisis to crisis for years, with office-involved shootings, harassment of residents and beatings caught on body cams or videos. The depth and breadth of the corruption that grips the department exploded in 2018 during a trial involving seven of eight members of the elite Gun Trace Taskforce. Witnesses testified that taskforce members who were supposed to be taking illegal guns off the street. Instead, the officers were reselling the guns and drugs it seized right back onto the streets.
In the trial where one prosecutor called the officers "gangsters with a badge," eight cops were  indicted, six pled guilty, and four opted to testify in the case as government witnesses. During the trial, Gun Trace Task Force member Detective Maurice Ward, testified that officers would use illegal GPS devices to track targets, break into homes to steal money, and keep BB guns in their vehicles "in case we accidentally hit somebody or got into a shootout, so we could plant them." Ward, who pled guilty, recounted an incident where cops "took a man's house keys, ran his name through databases to find his address, went into the home without a warrant and found drugs and a safe. The officers cracked open the safe, which had about $200,000 inside. They took $100,000 out, closed the safe back up, then filmed themselves pretending to open it for the first time."
This corruption case deepened the suspicion of the public which had piqued following the trial of Freddie Gray, who was detained by police, taken on a rough ride, suffered severe spinal injuries and died in hospital. Gray's death triggered civil unrest, the torching of a number of businesses, looting and other related activities, arrests of those who'd taken to the streets and dozens of officers being injured. Yet after the trials and acquittals of three of the six police officers who were charged and indicted, public anger, resentment and frustration ratcheted up.
The riots following Mr. Gray's death crystallized the divide between both sides. About six blocks from where residents Jackson and Glover live, up the road on Pennsylvania Avenue, looters burned stores and businesses, torched vehicles and shattered glass. Some were venting their anger, others used the opportunity to steal and pillage.
In 2015, BPD has operated under a consent decree. As explained on the web page of the Consent Decree Monitoring Team, "Following an investigation that began in 2015, the US Department of Justice (DOJ) found reasonable cause to believe that the Baltimore Police Department (BPD) was engaged in a pattern or practice of constitutional violations, which allegedly included making unconstitutional stops, searches and arrests; using enforcement strategies that produced severe, unjustified disparities in stops, searches and arrests of African Americans; using excessive force; and retaliating against people engaging in constitutionally protected expression.
Baltimore Attorney Kenneth Thompson heads the Consent Decree Monitoring Team which is working to help BPD adopt a number of specific reforms aimed at ensuring effective, safe and constitutional policing. The team's work is mandated by US District Court Judge James K, Bredar.
"This (consent decree) is driven by decades of perceived mistreatment. Folks have felt police has always gotten a free pass," Mr. Thompson said. "Sometimes there are officers with problems. They may have issues, problems at home and domes problems. The proper technology would red flag officers who need help to supervisors."
Mr. Thompson said the team is comprised of former police chiefs, other experts in policing and police reform, members of the Civil Rights community, academics versed in psychology, social science, organizational change, data and technology and community engagement.
"The personnel in DOJ, to their credit, have been good stewards," he said. "This is a lawsuit. The plaintiffs are kicking ass. They want change. It's possible that the department resents us coming in. I don't know. The city and police department have been true partners. The will is there. They want to save culture. The question is whether they will have money and capacity to do the job but I'm confident we'll do it."
He identified three of the biggest challenges that hinder successful implementation of the reforms. They are: strengthening Internal Affairs so that the department properly investigates instances of misconduct or other deleterious behavior by police officers; outdated technology and staffing issues.
"The old unit had to be disbanded. It was so dysfunctional," he said of the Internal Affairs Unit, which has been renamed the Police Integrity Unit. "In the old days, it wasn't a very hospitable environment. It's clear that there was favorable environment for those doing wrong. The DOJ saw minimalization of charges. Now, it's easier to file complaints and we're making sure offenses were filed properly."
Mr. Thompson said the team is putting in place a classification manual and is revamping the investigation manual.
"The unit is short-staffed and the technology is not up to par," he said. "And it's difficult to follow data. We're making sure that the investigators are trained properly. We've made a tremendous amount of progress but we're still dealing with challenges. The department has indicated a really strong desire to change. But we still have a lot of things to do."
Dr. Natasha C. Pratt-Harris is the principal investigator collecting data from a survey on community experiences and perceptions of BPD that she and her colleagues conducted at the behest of the Consent Decree Monitoring Team. After plumbing the community's thoughts over a two-month period, she said she honestly believes that significant and sustained change is coming to Baltimore City. She added that although a prevailing sentiment from residents' comments is the feeling that nothing will change, the major finding from the 640 people polled is that the community wants to see the police engaging and engaged with the community.
"That was clear," said Dr. Pratt-Harris, an associate professor and coordinator of the Criminal Justice program in the Department of Sociology and Anthropology with Morgan State University in Baltimore.  
"I spoke to Leonard Hamm, the police chief at Coppin State and former BPD commissioner, and he talked about the simple things. Officers don't even say 'Hello, I am …' A part of this is the militarization of police forces. Officers are trained heavily in arsenal and firearms training."
Dr. Pratt-Harris said she recognizes that police officers are doing the most dangerous job ever, they are encountering difficult and challenging circumstances every day and because of the shortage of officers, they thrown into traumatic situations day in and day out yet going to see specialists to help them deal with the trauma is voluntary not mandatory.
"Officers are involved in trauma but no one is acknowledging the trauma because mental illness looks like weakness," she said.
Mr. Thompson echoed Dr. Pratt-Harris' sentiments about the need for engagement.
"Before he took job, he did a walking tour in different districts," he said. "People seemed to be so enamored with him. He has connected well with these folks. Told him that whatever he's doing, he should keep doing it. He's righting this ship. He wants effective policing but you gotta do it right … he has chutzpah to do what's right. I think he's the real deal."
Yet the road to a new or reformed is fraught with challenges.
Chief Stamper and Capt. Joseph Perez said it's going to be very difficult to transform a department with entrenched bias, suspicion of the people they're purported to serve and a sense of entitlement that makes certain officers act with impunity.
"The biggest challenge is dealing with public, mostly because there's a lack of trust and a lack of community on our part," Capt. Perez said. "The biggest thing is building that trust. Traditionally, in police departments across the country, they like the heavy-handed officers. You almost never see officers recognized for work in the community. We have to go back to basics, go back to the community. I'm not talking about optics. We have to go into the community, build trust."
Capt. Lopez, a New Yorker who has been in law enforcement for more than 20 years, said it's a good move by Commissioner Harrison who has said BPD officers should go into the community for 20 minutes a shift.
"(But) many officers are resistant. It's culture and begins in the academy. You can absolutely  guarantee that every single person will say they want to help people, serve. But the academy fosters and 'us vs them' mentality. They see the community is threat and they've got to have each other's back. It's the thin blue line, not reporting each other."
Rev. Hagler, Prof. Pratt-Harris and longtime Baltimore City resident Nick Dorsey each note that the problems in which the department is enmeshed is a reflection of the problems the city has and a microcosm of what's occurring in the US.
"The police are nothing but a microcosm of the larger society," said Dr. Pratt Harris. "As with individuals, issues of race and what it means to strive and struggle are playing out. The problems found in BPD are found in the system, every school system, hospitals and elsewhere. The police department is mimicking larger society. We have to accept, acknowledge and address these issues."
Dorsey, a District of Columbia city employee, went deeper.
"We're dealing with a lot of social ills. There are major issues with the city that residents have to take ownership of," he said. "The police are a major problem but not the only one. The school system is in disarray and the family system is disheveled. There are areas with no rec centers with nothing for kids to do. There are a lot of people who are homeless, have nowhere to lay their heads."
"Until we can get people to see the value in Baltimore, invest in Baltimore city, settling down, buying homes, little will change. I'm going to give the commissioner some time, get in there, see for himself what's going on, listen to the people, then some changes can be made."
Black Pregnant Mothers Dying As Maternal Mortality Crisis Persists
By Barrington M. Salmon – Contributing Writer
Jamila Bey remembers the pregnancy that gifted her a beloved son. The entire time leading up to his birth was magical, she said.
At the time, the D.C.-based journalist and commentator said, she thought her experience was the norm for Black women. She had a very easy pregnancy, she told The Final Call.
"I had a super, wonderful, happy pregnancy. I was 31, older than most, weighed 200 pounds and was playing with the D.C. Divas, a semi-professional women's football team. I was eating 6,000 to 7,000 calories a day. I was an exceptional athlete in excellent health. Frankly, I looked amazing at this weight.
"I worked out for six months during the pregnancy and didn't show until the eighth month," she said.
Ms. Bey said while doing research in 2011 as part of an Association of Healthcare Journalists Ethnic Media Fellowship, she was shocked to learn just how pervasive and deadly childbirth is for Black women.
The deadly landscape of maternal mortality
According to The Centers for Disease Control and Prevention (CDC), Black women are three to four times more likely to die of complications from pregnancy than White women, regardless of their social status, economic standing or education. Also, infants born to Black mothers are dying at twice the rate of infants born to non-Hispanic White mothers. National Public Radio's Nina Martin and Renee Montaigne put the crisis in stark terms in a story titled, "Black Mothers Keep Dying After Giving Birth. Shalon Irving's Story Explains Why." Put another way, a Black woman is 22 percent more likely to die from heart disease than a White woman, 71 percent more likely to perish from cervical cancer, but 243 percent more likely to die from pregnancy or childbirth-related causes. Every year, Dr. Paige Long-Sharps said, between 600 and 700 Black women die of these causes. The CDC puts that figure at 700-900 deaths annually. Many of these deaths are preventable, Dr. Long-Sharps and others say, but a host of factors—including disparities in healthcare; the inherent racism and racial bias in the healthcare system; stressors from Black women's lived experiences which exacerbate pregnancies; and prospective mothers who lack the education and information to properly plan and prepare for a child—have a direct bearing on successful pregnancies. In a New York Times magazine article, contributor Linda Villarosa cites reasons echoed by Dr. Long-Sharps as to why Black women are falling ill and dying before, during and after childbirth. "High blood pressure and cardiovascular disease are two of the leading causes of maternal death, according to the Centers for Disease Control and Prevention, and hypertensive disorders in pregnancy, including pre-eclampsia, have been on the rise over the past two decades, increasing 72 percent from 1993 to 2014," the article said. "A Department of Health and Human Services report last year found that pre-eclampsia and eclampsia (seizures that develop after pre-eclampsia) are 60 percent more common in African American women and also more severe." "Absolutely, it's a crisis," Dr. Long-Sharps said during a recent interview. "We live in an industrialized country but we're behind Libya and the Third World in terms of caring for pregnant women. The numbers are real. Facts don't lie. There are tons of studies that all lead to the same conclusions. We have a healthcare system where mortality and morbidity are so high. "Women in Mississippi have worse outcomes than women in Palestine, Kenya and Egypt. There was a major report released in 2013 which showed that 60 percent of women of color are receiving inadequate healthcare. That's crazy." Dr. Long-Sharps, a specialist in obstetrics & gynecology in Bronx, N.Y., has been practicing for 21 years and has garnered more than a quarter century of experience in the field. Citing a great need, the former medical director of Montefiore Medical Center for more than 10 years said she's moving more into teaching and education than practicing medicine. What has become crystal clear over the years–based on research, surveys, studies and other criteria–is that a crucial factor driving the maternal mortality crisis is racism and the inherent racial bias built into this country's healthcare system. "I live in Westchester County which is supposed to be affluent," said Dr. Long-Sharps. "It doesn't matter about one's social and economic background, status or education. It comes down to racism. This is the crux of why we have such disparities. This is a multifaceted problem. I work in a majority-dominated environment and I see inherent racism every day but I'm not even sure if they see it." Dr. Long-Sharps said racism is manifested in residents and doctors when they ignore Black female patients during visits; don't see the need to inform them of prospective procedures; disregard their concerns or desires for certain types of treatment; and don't listen when these women try to explain how they feel or reasons for being in the hospital or doctor's office. "You're starting from a place of inequality," she said. "There are inherent stressors such as poverty, jobs, and family. Women are dealing with diabetes, hypertension. I believe, though, that as Black women the onus is on us. I also believe that there definitely is a revolution coming with doulas." Studies indicate that the racial gap amounts to the deaths of 4,000 babies each year, notes Ms. Villarosa, who heads the journalism program at City College of New York. What's most unsettling, she and Dr. Long-Sharps say, is findings that education and income offer little protection. In fact, a Black woman with an advanced degree is more likely to lose her baby than a White woman with less than an eighth-grade education. U.S. Senator and presidential candidate Elizabeth Warren concurred in her Essence magazine opinion article. "This trend persists even after adjusting for income and education. One major reason? Racism," she wrote. "In a detailed report, Pro- Publica found that the vast majority of maternal deaths are preventable, but decades of racism and discrimination mean that, too often, doctors and nurses don't hear Black women's health issues the same way they hear them from other women." These are structural problems that require structural solutions, and medical institutions as well as the people who staff them must be held accountable, Sen. Warren asserted. A trio of affiliated with the Center for American Progress researched and wrote a report, released in early May 2019, that provides a comprehensive policy framework to eliminate racial disparities in maternal and infant mortality. "Structural racism in health care and social service delivery means that African American women often receive poorer quality care than White women," said Jamila Taylor, Cristina Novoa, Katie Hamm, and Shilpa Phadke. "It means the denial of care when African American women seek help when enduring pain or that health care and social service providers fail to treat them with dignity and respect. These stressors and the cumulative experience of racism and sexism, especially during sensitive developmental periods, trigger a chain of biological processes, known as weathering, that undermine African American women's physical and mental health." The long-term psychological toll of racism, the authors said, puts African American women at higher risk for a range of medical conditions that threaten their lives and their infants' lives, including embolisms (blood vessel obstructions), and mental health conditions. "Although racism drives racial disparities in maternal and infant mortality, it bears mentioning that significant underinvestment in family support and health care programs contribute to the alarming trends in maternal and infant health," the authors continue. "In the past decades, many programs that support families in need—such as Medicaid, Temporary Assistance for Needy Families (TANF), and nutrition assistance—have experienced a steady erosion of funding, if not outright budget cuts. The fact that these cuts have a harmful impact on families of color, who are overrepresented in these programs due to barriers to economic opportunity in this country, can be attributed to structural racism." Yet despite pervasive racial disparities in maternal and infant deaths, the authors say, public attention has only recently focused on this issue as a public health crisis. "… And the full extent of the crisis is not yet known due to incomplete data. Compared with data on infant mortality, data on maternal mortality are less reliable and complete. While the disparities in maternal mortality across race are clear within individual states, a reliable national estimate has not been possible because data have been inconsistent and incomplete across states."
A renewed push to confront the problem
The Black maternal healthcare and the crisis that is engulfing Black women has gotten the attention of some Democratic contenders running for the White House in 2020. California Sen. Kamala Harris recently reintroduced her Maternal Care Access and Reducing Emergencies (Maternal CARE) Act. The 2019 Maternal CARE Act creates a $25 million grant program to fight racial bias in maternal health care through training programs and medical schools and directs $125 million to identify high-risk pregnancies and provide mothers with the culturally competent care and any resources they need.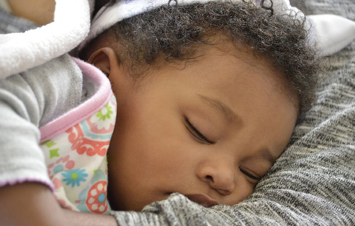 "Black mothers are dying at alarming rates from pregnancy-related causes in part because of racial bias in our health care system. Everyone should be outraged this is happening in America," Sen. Harris told Elle magazine. "We cannot ignore the Black maternal health crisis that is happening in this country. Every day we wait and don't address this issue is another day we allow more mothers to be at risk. This legislation is a critical step toward protecting mothers and understanding that a healthy mom means a healthier baby, community, and society."Sen. Harris has been joined by fellow Sens. Kirsten Gillibrand and Warren who have also been very vocal on the issue. In her Essence article, Sen. Warren highlighted the work being done by Sens. Harris and Cory Booker, as well as Rep. Alma Adams and her freshman colleague, Rep. Lauren Underwood, a nurse with whom she announced the formation of the Black Maternal Health Caucus. The caucus will help in developing policies to mitigate and eliminate what the lawmakers describe as "the shockingly high Black maternal death rate." A wide swath of organizations and individuals nationally have been involved or have joined the fight to reverse this trend. Sen. Warren said "as they have so often in the past, Black women and activists are leading the way. Widowers, mothers, and groups like the Black Mamas Matter Alliance, MomsRising, and the March of Dimes are demanding concrete actions to reverse these deadly outcomes," she said. "The Alliance for Innovation on Maternal Health is developing tools to save lives and stamp out racial disparities. Legislators in Texas and California are collecting data and rolling out new best practices. Cities are testing whether covering doula services can help."
Doulas: An ancient solution to a modern problem
Dzifa Richards Jones, a pediatric physician's assistant and a practicing doula for 15 years, agrees doulas are a key to getting a handle on maternal mortality. "My clients have doulas so I don't see the challenges, the non-successful cases and the stories of maternal mortality but I see it all around me," said Ms. Richards Jones, a certified holistic birth and post-partum doula who has operated A Womban's Place in the Atlanta area for six years. "There is definitely a lack of education, medical support and tough financial situations (that some women are dealing with). Also, people are less connected to their families. The more I see, it's not a medical thing. It's a mindset, relaxing. I think about the old midwives and that ancient wisdom. What I do is teach women to listen to themselves," she said. In Ms. Villarosa's New York Time magazine article, Dána-Ain Davis, director of the Center for the Study of Women and Society at the City University of New York, said, "One of the most important roles that doulas play is as an advocate in the medical system for their clients. At the point a woman is most vulnerable, she has another set of ears and another voice to help get through some of the potentially traumatic decisions that have to be made." Doulas "are a critical piece of the puzzle in the crisis of premature birth, infant and maternal mortality in Black women,"' concluded Ms. Davis, a doula and author of a forthcoming book on pregnancy, race and premature birth. In addition to the weathering the toxic effects of racism and discrimination that adversely affect African American women, particularly during pregnancy, Ms. Richards Jones said Black women are very different from their White counterparts. They eat differently, live differently work hard and, more often than not, have two or three jobs. "It's a challenge to find peace during birth. The uterus can't retract, and the placenta won't be healthy," Ms. Richards Jones said. "In some cases, the women are in single-parent households and not living healthy lifestyles." Among the responsibilities she has shouldered is to teach her clients tools, techniques and tips on how to change the way they eat, think and approach the pregnancy. A crucial part of the process is helping women feel empowered to deal with their doctors. "We're nervous seeing the physician, intimidated by the medical world, don't feel entitled," she said. "Caucasian clients feel very comfortable saying what they will and will not accept. But often, doctors make Black women agree to things they don't want. Ms. Bey echoed sentiments shared by interviewees about ways structurally, within families and medically, to ensure successful pregnancies. And there is the unspoken reality that dismantling structural racism and racial bias would go a long way to improving outcomes, she added. "There are lots of factors that need to be addressed and changed," she said. "Black women are under-supported, under-resourced and under-medically cared for, to coin a new word. Black mothers need more help and support than we get but we're doing well regardless, despite the false narratives out there that Black women don't take care of their children."
Disney, Stiglitz, Ocasio Cortez and Others Criticize Excesses of Millionaires and Billionaires By Barrington M. Salmon Disney Heiress Abigail Disney is the latest critic of the vast disparity between workers and business executives to level intense and passionate criticism at a system that allows CEOs to rake in unbelievable amounts of cash, stock options and benefits while ordinary workers languish in stagnation. In tweets and a recent op-ed in the Washington Post, Disney excoriated Disney CEO Bob Iger who made $65 million in 2018, which is 1,424 times greater than the median income of the average Disney worker. "It is time to call out the men and women who lead us and to draw a line in the sand about how low we are prepared to let hard-working people sink while top management takes home ever-more-outrageous sums of money," Disney wrote in the opinion piece. "It is unreasonable to expect corporate boards to act as a check on this trend; they are almost universally made up of CEOs, former CEOs and people who long to be CEOs." "To put that gap in context, in 1978, the average CEO made about 30 times a typical worker's salary. Since 1978, CEO pay has grown by 937 percent, while the pay of an average worker grew just 11.2 percent. This growth in inequality has affected every corner of American life." Disney, granddaughter of Roy Disney, co-founder of the legendary company with his brother Walt, is a philanthropist, activist, founder of Peace is Loud and co-founder of Level Forward, a start-up that backs media projects of women and people of color to develop films, podcasts, stage shows and related projects. "At the pay levels we are talking about, an executive giving up half his bonus has zero effect on his quality of life," she said. "For the people at the bottom, it could mean a ticket out of poverty or debt. It could offer access to decent health care or an education for a child." Disney appealed to the moral conscience of the Walt Disney Co. leadership. "Lead. If any of this rings any moral bells for you, know that you are uniquely situated to model a different way of doing business," she wrote. "… You do not exist merely for the benefit of shareholders and managers. Reward all the people who make you successful, help rebuild the American middle class and respect the dignity of the men and women who work just as hard as you do to make Disney the amazing company it is." Nobel Prize-winning Economist Joseph E. Stiglitz agreed with Disney, telling Democracy Now's Amy Goodman and Juan Gonzalez in an April 24 interview that capitalism hasn't been working for most Americans for the last 40 years. "She's absolutely right. You mentioned that in the late '70s it was 30 to one, on average; today it's over 300 to one," said Stiglitz, a Columbia University professor, professor and chief economist at the Roosevelt Institute and former chairman of the Council of Economic Advisers under President Bill Clinton. "And it's not as if our CEOs have gotten 10 times as productive in those intervening years. It's not as if—you know, American CEOs get paid so much more than their workers relative to those in Europe and even more relative to those in Japan. And it's not because our CEOs are that much more productive. It's because we have a real problem in our corporate governance laws, in our norms, that allow them to take away that much money." Stiglitz, author of a new book, "People, Power, and Profits: Progressive Capitalism for an Age of Discontent," said using CEO bonus money to share the wealth among Disney employees as Disney suggests would make a significant difference to workers. "That money could also have gone into investment," he said. "You know, one of the striking things about the United States today is that while the rates of return are very, very high relative to what they've been in the past, the levels of investment have been low. So, you would have thought those two would have gone together, but with CEO pay and share buybacks being so large—trillion dollars of share buybacks last year—the money isn't going either to workers or to investment." The widening wage gap and widespread disparities have been news lately with Rep. Alexandria Ocasio Cortez (D-NY), Vermont Sen. Bernie Sanders, billionaire investor Warren Buffett, entrepreneur and venture capitalist Nick Hanaeur, activists from the Left, progressives and others leading the charge against, and warning about, the consequences of the excesses of the uber-rich. Ocasio Cortez, a freshman legislator, has proposed a 70 percent tax on incomes over $10 million, while Sen. Elizabeth Warren posited a "wealth tax" of 2 percent for those whose net worth exceeds $50 million. And Sanders has suggested increasing the estate tax for estates above $1 billion, so that children of billionaires do not unfairly reap the windfalls regular Americans don't get, all of which has caused consternation in wealthy circles. They have been increasing critical of a Republican tax cut in 2017 that transferred about $1.2 trillion of wealth from the middle class to the super rich and politicians and a business elite who have done little to address and alleviate the financial challenges that face their workers. In 2018, The United Way released data collected over 10 years that offers a disturbing snapshot of where the United States stands since the 2008 recession ended. The ALICE (Asset Limit, Income Constrained, Employed) Project, shows that almost 51 million Americans make less than what's needed to survive in the modern economy. Stephanie Hoopes, the project's senior researcher, said that number includes 16.1 million households living in poverty, as well as the 34.7 million families that fall under the ALICE classification. That translates to what she said is a staggering 43 percent of American households that can't afford basics such as food, child care, health care, transportation, and a cell phone. "There are many different ALICE stories. Some people are in different situations because of health problems, natural disasters and a number of other issues," Hoopes said. "Usually people who are in this field totally understand the magnitude of this problem. The cause is a mismatch between basic elements of the average household budget and what people are making. Housing, childcare, food, transportation and healthcare are increasing faster than inflation overall and faster than wages. Increasing wages would help offset fluctuating wages, unpredictable hours and workhours incompatible with childcare. America's working class is caught in an economic vice fueled by decades of stagnant wages; the weakening of organized labor by Republican lawmakers; gaming of the system by politicians and corporations; minimum wages for fast food and service jobs employees; unemployment; the spiraling cost of food, medicine, and rent; gentrification, foreclosures, and the severe shortage of affordable housing. Dr. Elise Gould, a senior researcher at the Washington, D.C.-based Economic Policy Institute (EPI) said research conducted by EPI experts, scholars and researchers corroborates the United Way findings. "There are a lot of people working who are still in poverty," said Dr. Gould, whose areas of expertise include wages, poverty, jobs, healthcare and economic mobility. "We put data out, titled "50 Years after the Poor People's Campaign, Poverty Persists Because of a Stingy Safety Net and a Dysfunctional Labor Market," which shows that a number of Americans living in poverty who may be in school or retired, but two-thirds are otherwise employable. Of those, 63 percent are working and 45.5 percent of them work fulltime." "People need more jobs, jobs that have more hours and the pay needs to be higher. What people are earning is simply insufficient. We also need a better safety net for caregivers and students. It seems like people are working really hard and low-income workers are more educated than ever before but the data make it clear that millions of people who are active participants in the labor market are unable to make ends meet, either due to insufficient hours or low wages." Stiglitz said the promise of decent, well-paying jobs, a sturdy social safety net and retirement security has faded and the social contract between politicians, corporations and the public is increasingly being ignored. "People need more jobs, jobs that have more hours and the pay needs to be higher. What people are earning is simply insufficient. We also need a better safety net for caregivers and students," Stiglitz said in an article titled, 'The American Economy is Rigged. And What We Can Do About It.' "It seems like people are working really hard and low-income workers are more educated than ever before but the data make it clear that millions of people who are active participants in the labor market are unable to make ends meet, either due to insufficient hours or low wages." "The basic perquisites of a middle-class life, including a secure old age, are no longer attainable for most Americans," Stiglitz continued. "We need to guarantee access to health care. We need to strengthen and reform retirement programs, which have put an increasing burden of risk management on workers (who are expected to manage their portfolios to guard simultaneously against the risks of inflation and market collapse) and (which) opened them up to exploitation by our financial sector (which sells them products designed to maximize bank fees rather than retirement security)." Beverly Hunt knows what it's like to live in such uncertain circumstances. Hunt, a Washington, D.C.-area resident for more than 20 years, said significant health care challenges have jeopardized her wellbeing. The communications and public relations veteran said she has been living an increasingly precarious existence since discovering that she has breast cancer four years ago. "I was very blessed when I was diagnosed with cancer because I had a good job and good insurance with an 80-20 split, meaning 20 percent of the costs are borne by me," said Hunt, a Howard University graduate who has been in her career field for 30 years. "I was paying $200 a month for four whole years to one doctor. This has affected everything with me … it's scary. Even though I have a great insurance, I still had to pay cash. Acupuncture is no longer covered and I haven't even begun to figure how to pay for radiation. I'm thinking I may wait for the full seven years when my credit is clear and start from there." "It's certainly taken a toll on my standard of living. I know so many friends with no insurance and the consequences for them have been so much worse. What they're dealing with has knocked people out of the middle class. One serious illness, being unemployed for several months a year, or us Baby Boomers not being hired—all this affects one's ability to stay in the middle class. What I see among my peers is that they are jammed up, deciding whether they are going to eat or pay bills."
Lessons My Father Taught Me By Barrington M. Salmon Trice Edney Newswire
Although many fathers grouse about the short shrift they usually get on Father's Day, the importance of fathers in shaping the lives of their children and grandchildren cannot be understated or ignored. With the day – July 13 – sent aside to honor fathers fast approaching, we asked some men to reflect on the most important lesson they learned from a father, father figure, mentor, teacher or other male. Here are their stories.
Dr. Dana Dennard, 66, university professor, psychologist, social justice activist, co-owner of Nefeteri's Restaurant in Tallahassee, FL. "That's an interesting question because my father was absent and the most important thing I learned from that was to be present and be a father. I was raised with my grandparents. My grandfather was a model for me. The main lesson I learned was to be committed and handle it." Dennard, who grew up in St. Petersburg, Florida during the Jim Crow era, said Papa Joe wasn't his biological grandfather. "He married my grandmother and raised her seven children," Dennard recalled. "He was the male figure in my life and continues to be the model. He was very soft-spoken, tinkered with things. He was a marksman in the military and took me out at age 8 to shoot a gun. He never laid a hand on any of us but I never wanted to disappoint him." "He was the Papa Joe in our neighborhood. All the other children would come. I have visions of little girls plaiting his hair. He'd just sit there smoking a pipe and letting them do what they wanted. I grew up in St. Pete back in the day when it was separate and unequal. He was a very quiet and supportive kind of guy who would walk around with a gun in his pocket. He had a .38 special. He laid it on the table but we never touched it. He would go around and handle business." Dennard, who's been married for more than 30 years to Dr. Sharon Dennard and is the father of three grown children, said Sgt. Joe Johnson's impact has lasted his whole life and he recently wrote a dedication to his grandfather in a book he recently wrote. "My mom had me in college and I didn't move out of my grandparent's house until I was eight," he said. "The first Christmas without them tore me up. Sgt. Joe Johnson was the entire man. I never saw a flaw in my entire life – that's who I came from."
Nigel Thompson, 46, film director, visual and graphic artist, Trinidad and Tobago. "I would say that the lessons I learned didn't happen at one time," said Thompson, a noted cinematographer who is in demand around the world. "I had him for 10 short years. He was the calmest person I've ever met in my entire life. Mom would shout and carry on and he'd be perfectly calm. He was the one who got me into the arts when I was a child." Thompson said his father, John Thompson, was a police officer and in his off time, he'd read poetry and was part of a theatre group. "He was grooming me for a life in the arts and he didn't even know it," he said. "He taught me patience and how to solve things. I am that way, particularly with work. The main question I have is 'how can I fix it.?" Thompson said his father's death when he was 13, threw him into a tailspin but forced him to grow up quickly. "When he died, as often happens, you're not sure what to do or what to think," Thompson said softly. "For a year after he died, I was in a haze. Mother forced me into doing adult things such as ironing my clothes to go to school and ironing my siblings' clothes too. I was responsible for everything after that. I had to get up at three in the morning to arrange transportation to school, take care of my siblings. I didn't think about how tough it was. I really didn't realize it until I was in my 20s. I was like holy shit!" "I was thrown into the position of being responsible for everyone under me and to tell the truth, I handled it pretty well. I saw my mother get up and get things done and my father used to get up and get it done as well." Thompson is the creator of Artist Nation, a web series based on how art and artistry in its many forms, help people to change their lives. He said he's been a creative since he was 14 and initially did graphic work for clients. "I had already started working in TV. Started with me getting a couple of shooting jobs. Was a learn as you go. Had no clue, started asking questions, asking ppl," he said with a chuckle. "Artist Nation is how we grew up as a haven of art and knowledge. The high point was what was happening everywhere in the '70s, early '80s. What was happening with Dr. Martin Luther King and Malcolm X was happening everywhere. We witnessed an explosion of knowledge and the growth of ideas." "I see art in everything. Artist Nation's mission itself is to get into people's heads. How society is, isn't what I like. I believe that the only thing that can fix a lot of problems and issues on this planet revolves around the arts. I want the younger generation to sit and look at why and how others do this to change lives." Willie Hines, 58, sector head for Amphibious Integration in the Amphibious Warfare Branch, for the Chief of Naval Operations, engineer, educator and Prince George's County, Maryland resident. "The other day, I cried from Benning Road to Eastern Market thinking about my father," said Hines. "It's because Father's Day is coming." Hines said he grew up in rural southern Louisiana in a town which had 8,000 people. He grew up in a shotgun house that had no running water or indoor plumbing. "We didn't have running water until I was 10 years old. It was definitely a motivator for me." Hines said. "The first important lesson happened when I was eight years old. I went with my father to the store. My father was 37 but he addressed a 26-year-old white boy in the store as sir and the white boy called my father by his first name. That took me immediately to a dark place." Hines said the young man tried to engage him in conversation and reached out to shake his hand but he refused to respond or reciprocate. "When we left, my father was angry. When we pulled off, he said 'I say yes sir so that your ass can eat, so that your brothers and sisters can eat and so your mother can eat," he said. "He was upset with me but when we got home, he explained to me what it was like for him living in southern LA, overcoming challenges, fighting with white boys, being let go from jobs. He told me he wasn't less than a man." "He said he hoped I would understand. I took away from him what my journey would be like as a Black man, a father, someone's husband and that I would have dignity in whatever I did. Another lesson learned over the entirety of his namesake's life was his work ethic. And it's clear that he's not made of the stock his father was, Hines said. Hines said he remembers his father coming home from one job for 15 mins, eating then laying on the floor before going off to another job. "Man, he had so many jobs," he said. "He worked at Empire and would go for a week at a time in Plaquemine. He caught fish and cleaned fish and fileted them. He was a gas station attendant. Worked for city government in the Water and Gas department and worked for Dow Chemical as contractor supporter. I remember I went to work with him when I was 15 to make some money and I fell out in that hot sun. We were out in the sun shoveling shit. I fell the hell out in that sun, he put me in the shade and went back and continued working." "His side hustle was stripping and waxing floors. He showed me how to do it even now I can still do it. That was his work ethic. He was a hustler, man. He never spent one day in jail his whole life and told people that all the time. You have to remember that in the times he grew up, they were arresting Black people for vagrancy and a bunch of other things." Hines said his late father only had a 5th-grade education but raised four boys in a tough, arbitrary world rife with racism, white privilege and entitlement. Among the many lessons his father taught him include how to embrace responsibility, taking care of his family despite the cost and developing commonsense and the importance of getting a proper, quality education. "I grew up most of my life hating white people but he taught me to be like water, to become fluid and taking the shape of whatever space/form that you're put it in," Hines said. "When you're young you don't know what's on the other side of the mountain. The things my father taught me resonate with me because he wasn't a talker. I'm glad I had the chance to talk to dad, share, and thank him for the things he did and taught me."
Warren Shadd, CEO of Shadd Pianos & Keyboard, USA, the first African-American piano manufacturer in the world, musician, child prodigy, resident of Maryland.  "Man, there are just so many lessons, it may take a minute or two," Warren Shadd told a Trice Edney Newswire reporter. My father, James M. Shadd used to always tell me, "while you're out here bullshitting, certain little boys are studying day and night to be your boss. He was such an aggressive businessman." The elder Shadd was the exclusive piano tuner to the historic Howard Theater – the first African American allowed to join the union – and as a child, Warren Shadd said he'd tag along. "I saw Sarah Vaughn, Duke Ellington, Nancy Wilson, Jimmy Smith, Joe Williams, Pearl Bailey, Count Basie, James Brown and other legendary performers," Shadd recalled. "I was enamored with the pointed toe shoes and slick hair joints, the pageantry, stobe lights. There were great lessons I learned from my father from ages 4-11 such as understanding how to stage performances, choreography. He also had me do things on piano, fix things such as changing bridal straps and changing hammers on piano actions, especially on old uprights." "Those things subsequently is how I know how to build and rebuild pianos. Shadd comes from a family of musicians. His father was a pianist and drummer and had a big band; his aunt was acclaimed Jazz songstress Shirley Horne; his grandmother Marie was a pianist in a ragtime band; and his grandfather Gilbert designed and built a collapsible drum set. He is a first African-American piano manufacturer, the only Black person to build pianos in the world. He followed his father's footsteps to become a second-generation piano tuner and technician, and he is a child prodigy and a third-generation musician. His musical career was deeply influenced by his father who was a Jazz pianist and drummer in the Drum and Bugle Corps. Growing up, he said his aunt Shirley Horne and a gaggle of other musicians were always at the house. Since he was "a kid" he played with acts like James Moody, Roy Hargrove, Duke Ellington, the Redd Foxx review, Lionel Hampton, Dizzy Gillespie, Phyllis Hyman and Melba Moore. He's also tuned and rebuilt pianos for Philip Bailey, Tony Bennett, Herbie Hancock, Aretha Franklin,  Stanley Clark, Joe Sample, Ramsey Lewis, Quincy Jones, Dave Brubeck and Pres. Bill Clinton, Black Entertainment Television, Blue Alley and Miss America pageants. He manufactures world-class pianos, with electronic keyboards, synthesizers and other interactive and cutting-edge computer technology. These have ended up on Empire, Star and American Idol. Meanwhile, Pope Francis ordered a grand piano for the Vatican and most recently, Shadd completed a sumptuous, jeweled grand piano for billionaire investor and businessman Robert F. Smith. Shadd said he is still in awe of his father's prodigious work ethic. "There were lots of lessons learned, such as seeing the discipline of my father," he said. "He would go to his government work 'til 5, come home, shower and shave and then he would go play with his band. He did this for 33 years. He would get only one or two hours sleep and then he'd be at it again. Given this, I couldn't be a slacker."
Gary Johnson, 61, worked in the intelligence community and served in the federal government, including in the White House. "My father, Samuel Johnson, was the best man at my wedding. He told me so many things but the things that stood out was that all you really need in life is one good friend, and to be careful of all the others around you," Johnson said. "The other thing was not listen to your friends when you're married and never embarrass your wife in public." "Let me put to you this way: In July I will have been married for 34 years, so I listened." Johnson, a Washington, DC native, said the family car was a taxicab. His dad, a high school  dropout, held several jobs, including working as a maintenance engineer at Metropolitan Police Department headquarters. "Another piece of advice he told me is that you do what you have to do in life and don't cut corners. I have two boys and I quit my job to be a stay-at-home dad when they were four and seven years old. I also started my own business, Black Men in America. I'm always trying to model appropriate behavior and teach young people." "I created Daddy Academy because I had to teach these guys how to be men."